AEG Olympia Olytext 30 (Marquardt Series 6184)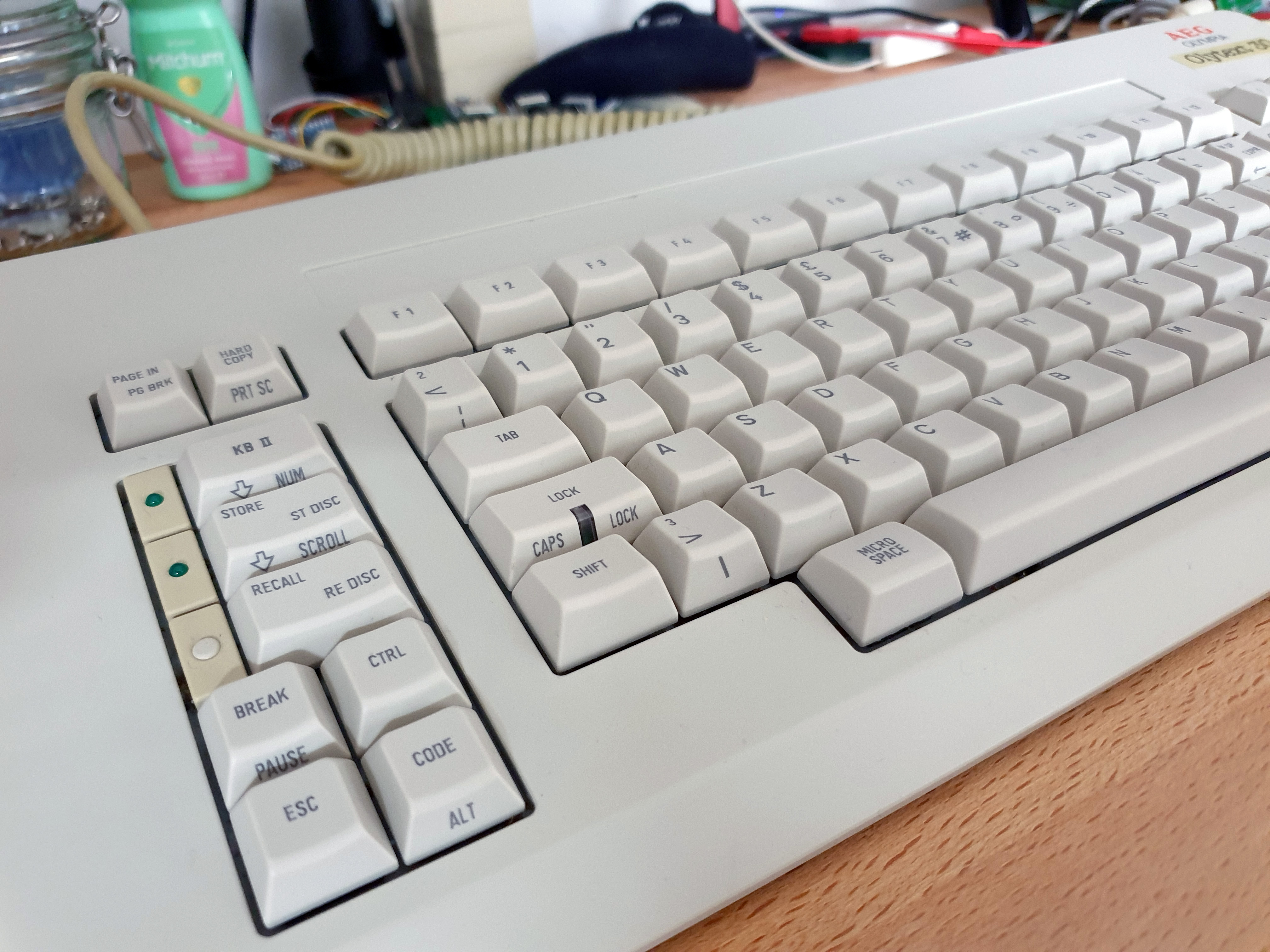 Super bizarre board speaks some form of what appears to be XT. It has Marquardt Series 6184 switches, which are seemingly regarded as quite bad by the community, but I like them a lot. They have a rather cushioned feel on the bottom-out and a very charming ping. All I've done to this board is clean it up and fix four switches that arrived damaged.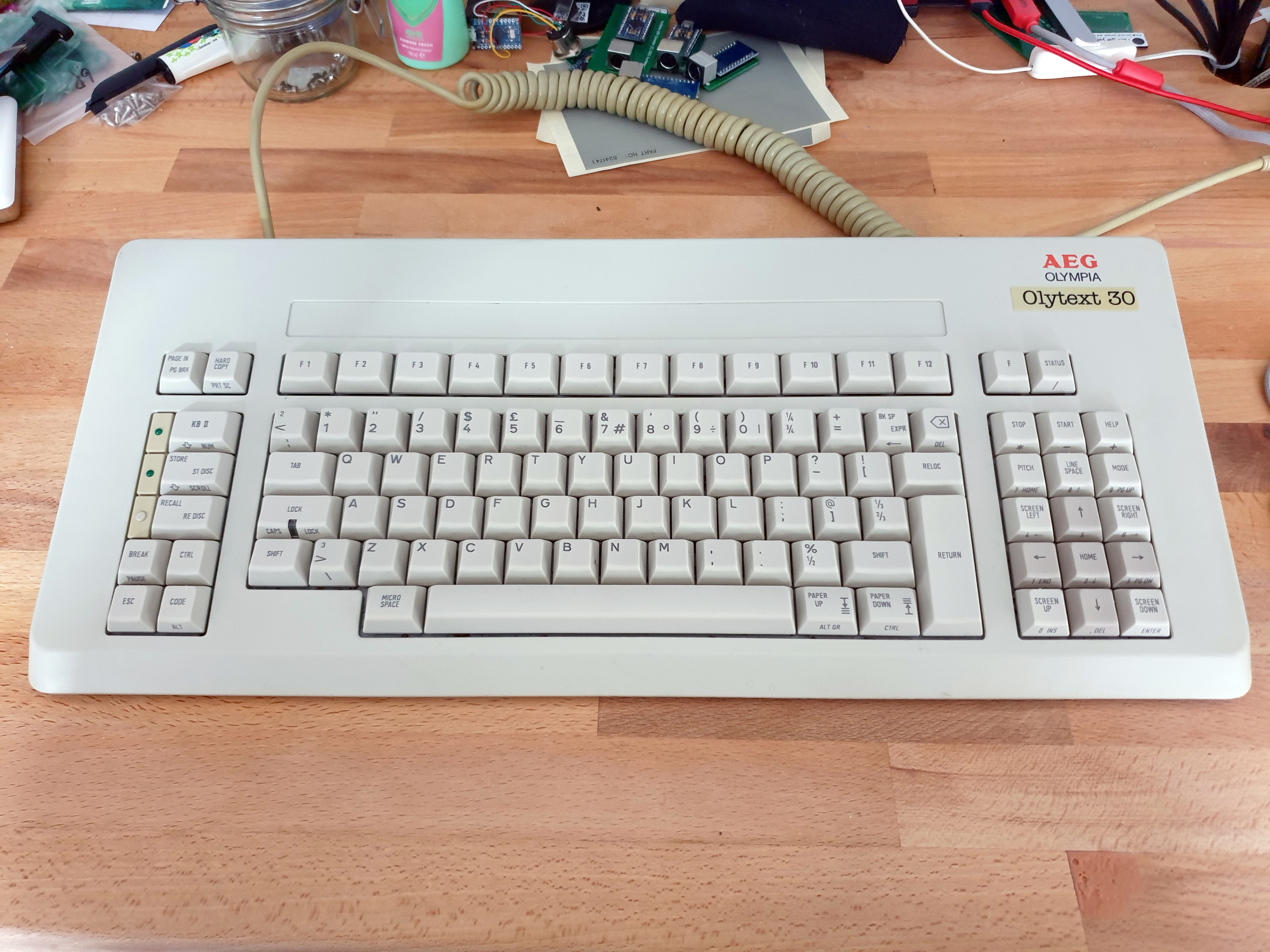 As for the board itself, the layout is super wacky and while the alpha block is ok, the rest of the keys are a grab bag as to whether they put out the scan code for the legend they have or something else entirely.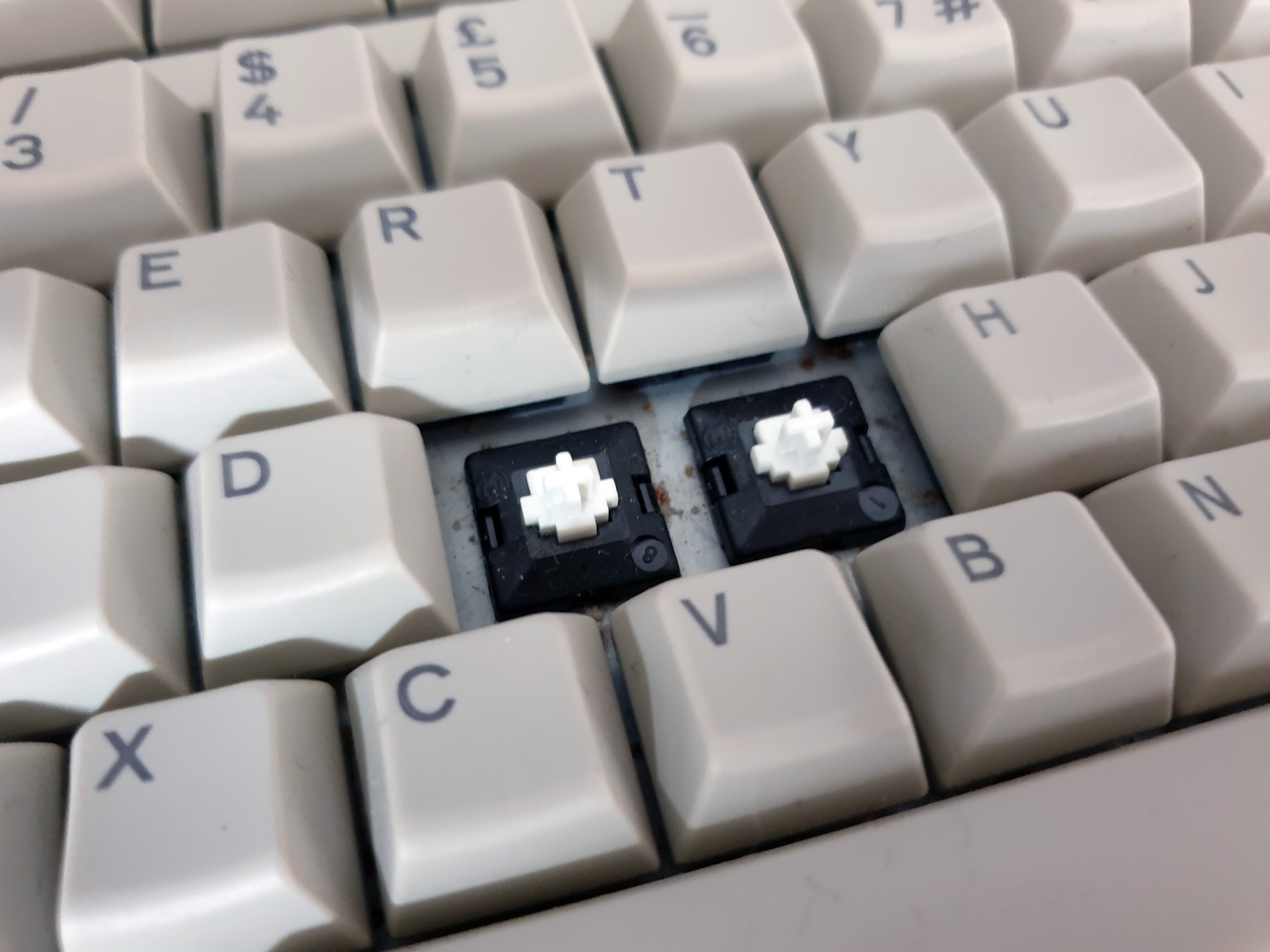 While most of the board uses these Marquardt switches, the caps lock switch uses a single Cherry MX Clear linear switch - these were made for and only used by Olympia.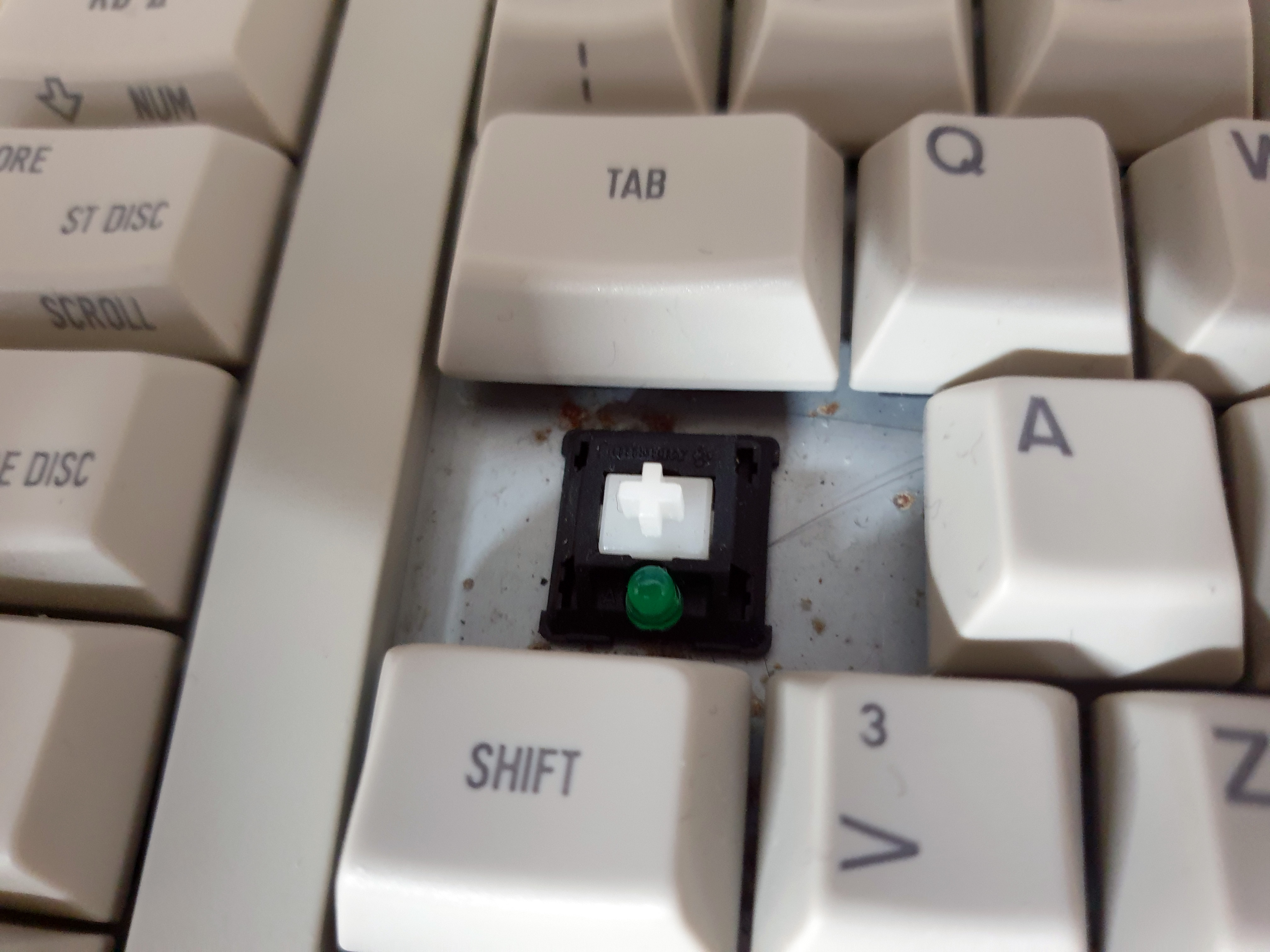 Typing demo: