Announcing the Kuritakey M0110A Rejuvenation PCB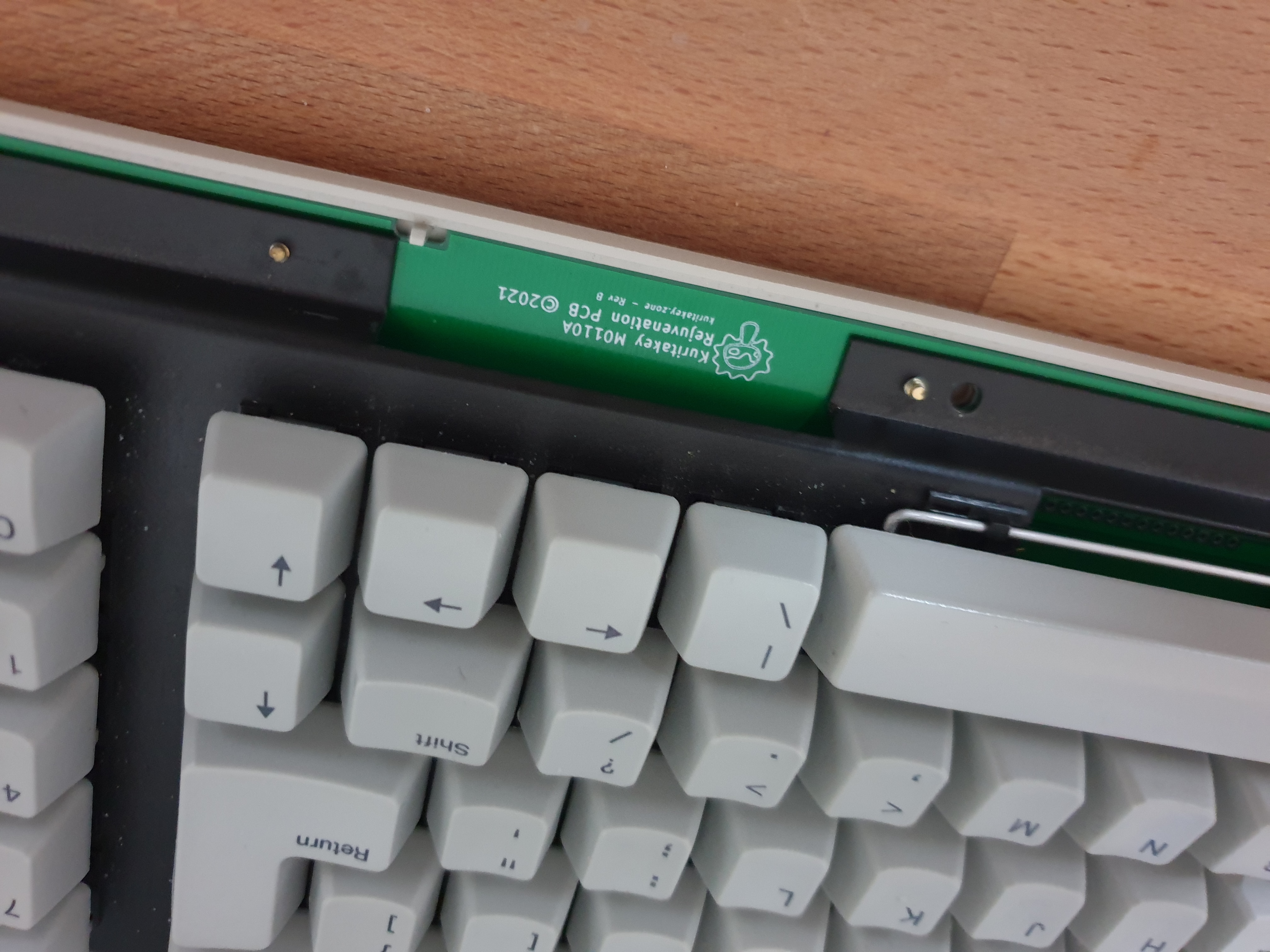 A faithful re-creation of the M0110A PCB, with some nice QoL features, reasonably accurate markings and a silly cable system to preserve the external appearance of the keyboard.

Features
Supports Alps SKCC and Mitsumi Standard models
Supports Pro Micro or Pi Pico as MCU
Preserves keyboard appearance with some smart cable chopping and re-use of the original 4p4c connector
N-Key Rollover - through-hole or surface-mount diodes
Supports ANSI mod (ANSI backslash, 2.25u right shift)
QMK and VIA firmware (Pro Micro only for now, Pi Pico will use KMK until QMK is ported)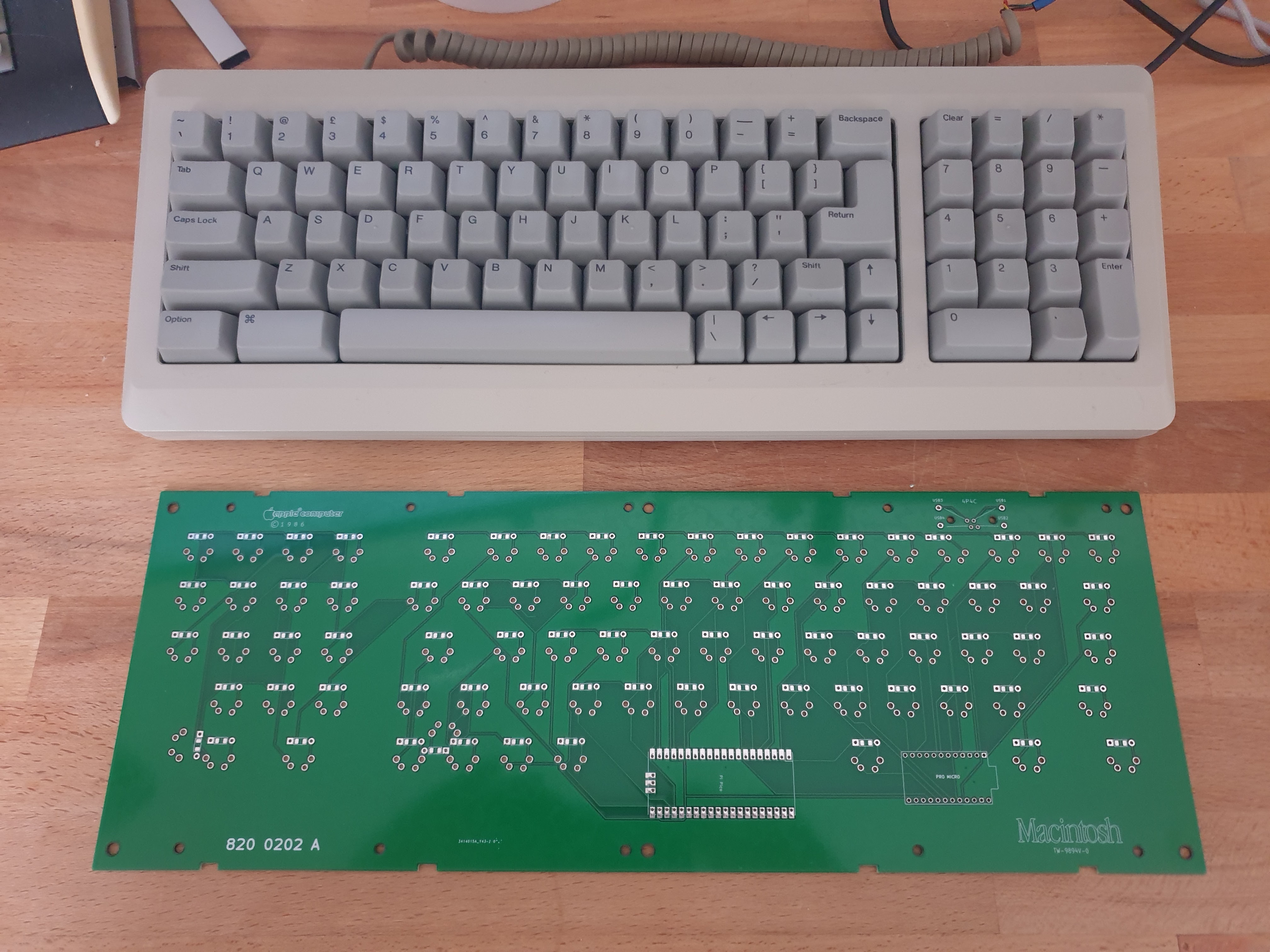 Why is this PCB needed? What's good about it?
The M0110A (and indeed, all compact Apple keyboards) shipped with hard 2-key rollover. This means that you can't press more than two keys on the keyboard, excluding modifiers, at the same time. This can lead to dropped keystrokes when typing at speed. Other attempts at solving this problem exist, but most of them don't support the Mitsumi variant of the M0110A, which is the more common variety. This PCB delivers N-Key rollover to both common variants of the M0110A, alongside dynamic keymaps and macro support.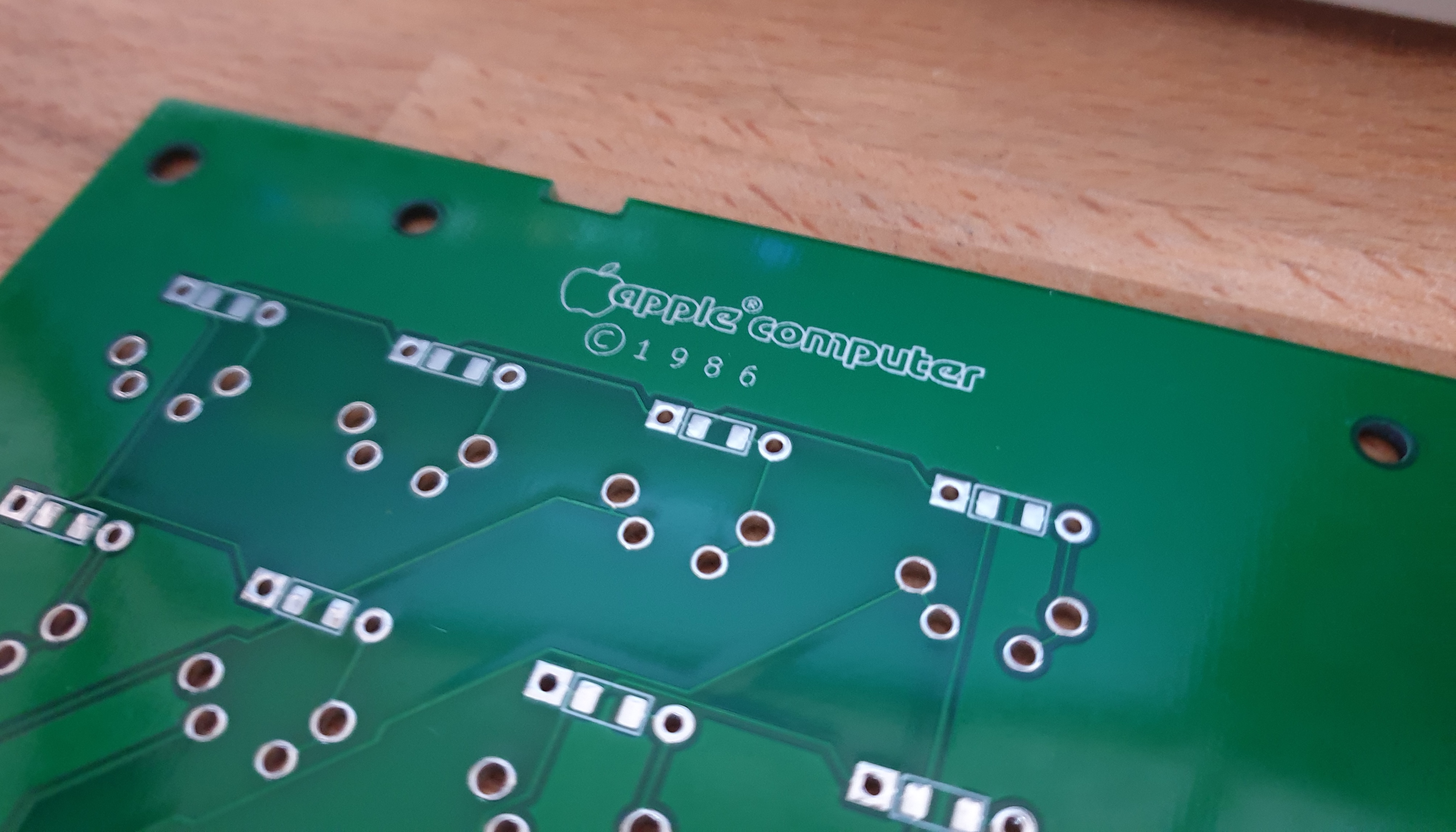 Every effort has been made to make this PCB blend in as much as possible with the keyboard, from accurate silkscreen, to a system to make use of the original connector over USB.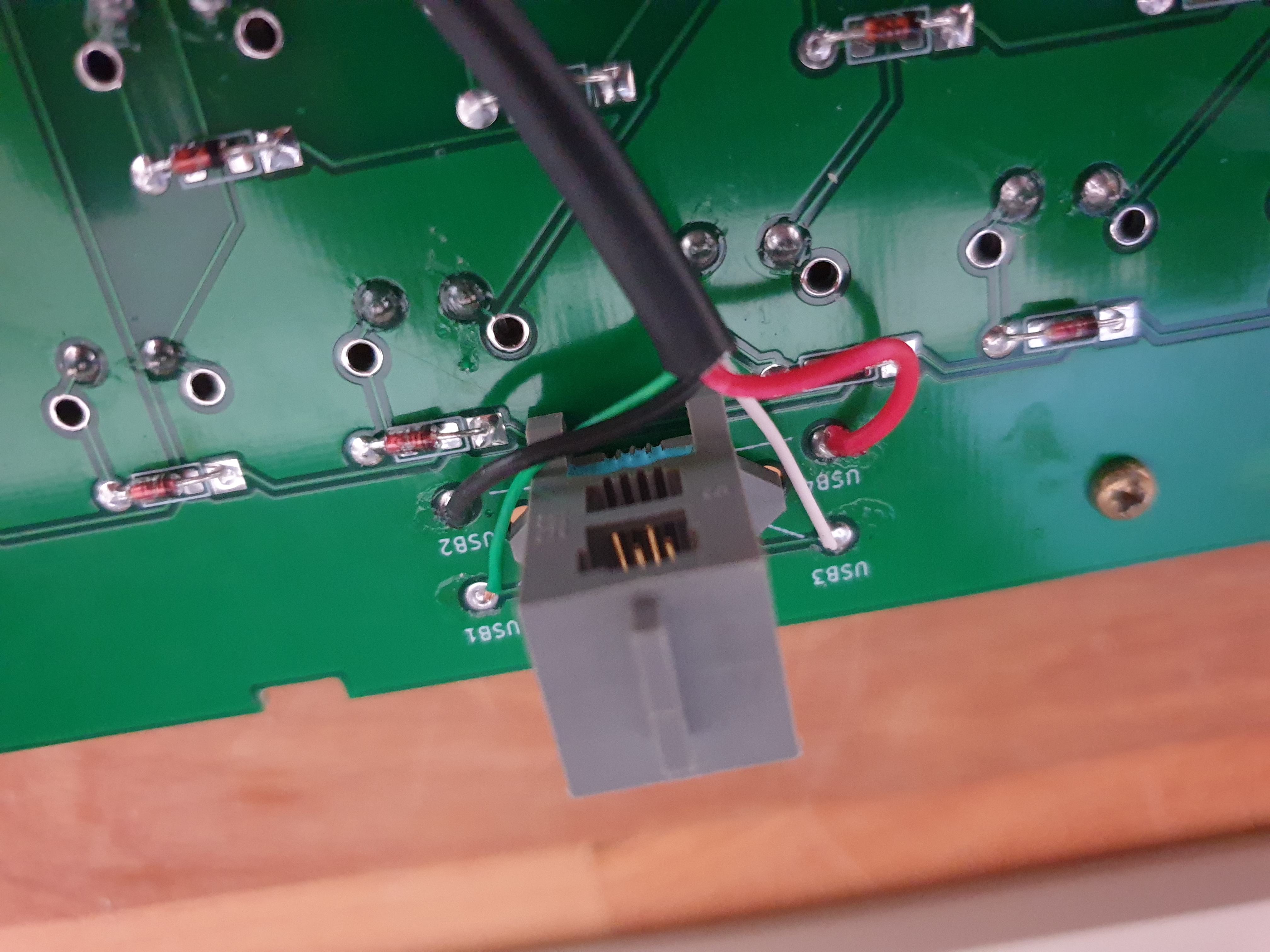 Where and when can I buy this?
Group buy details will be announced soon. PCB is currently undergoing a small private beta, and documentation being produced.