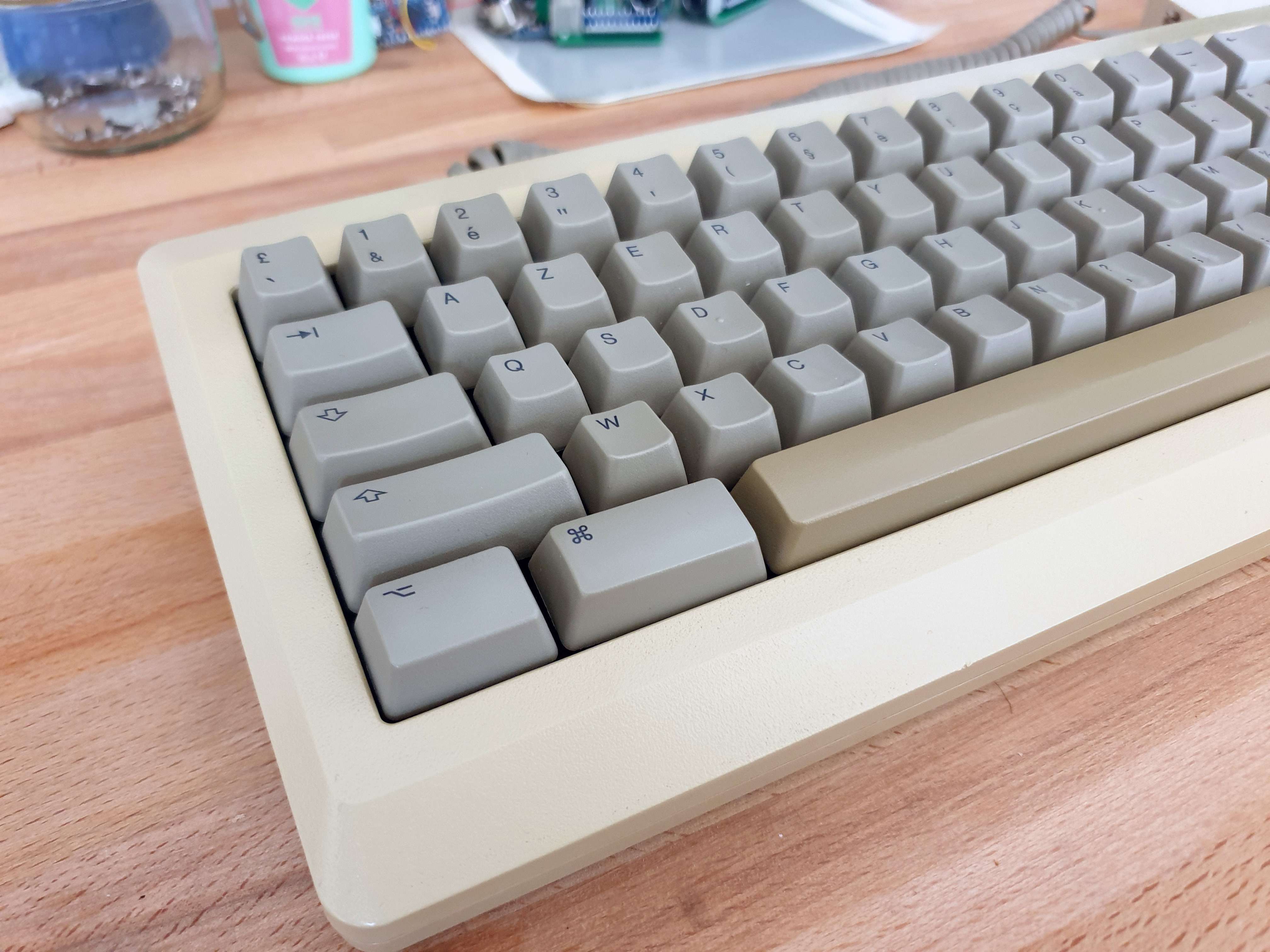 The real "pingmaster." Alps SKCC Tall Cream switches. Quite stiff but super smooth.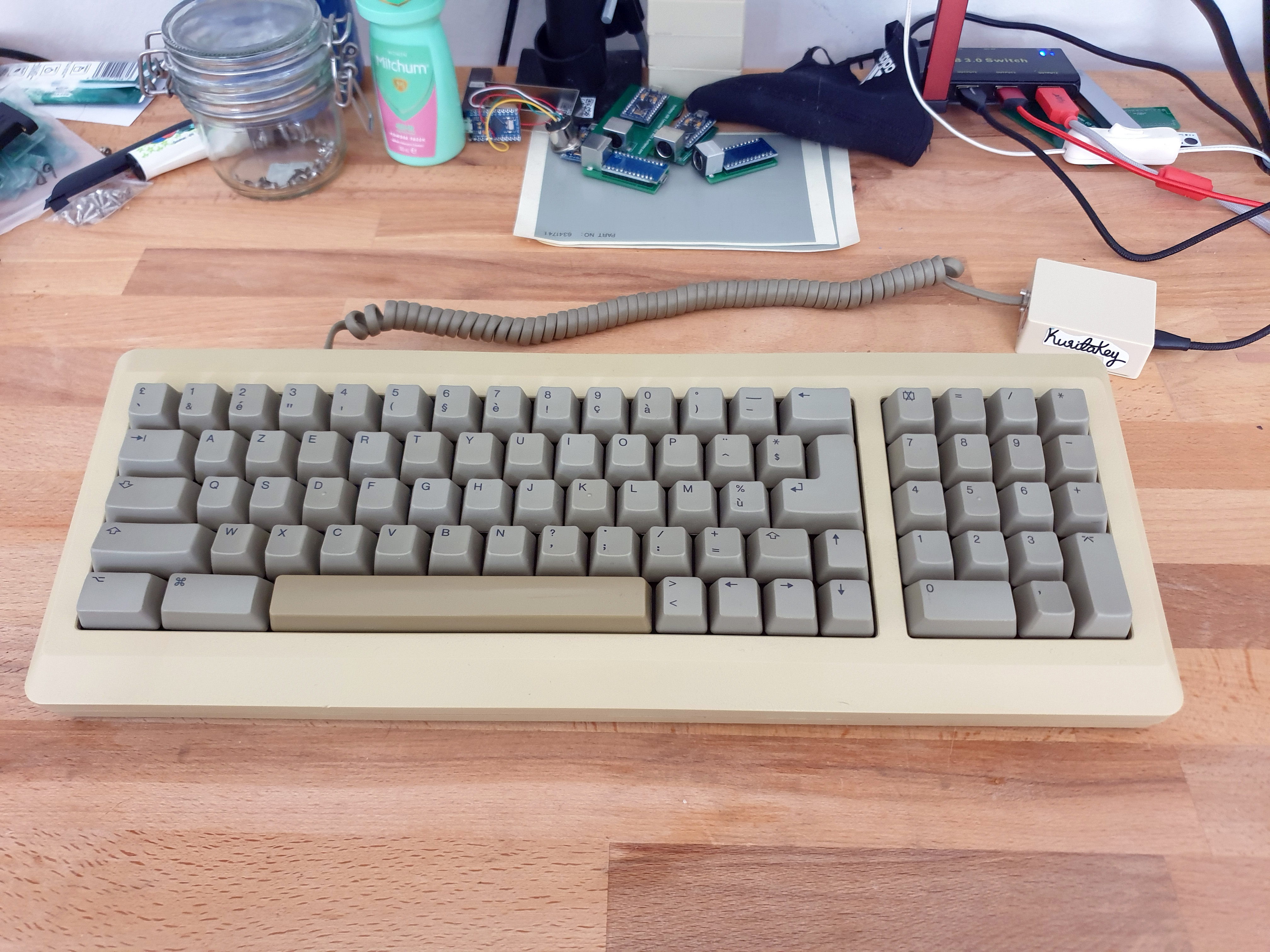 Not much done to this board, came with a really dirty case that took about half an hour to scrub up, and I brushed out the plate. Fixed a non-actuating switch on the 'L' key and removed the locking lug on the SKCC Lock switch on caps lock so I could use it as ctrl (which is actually quite painful it's a very heavy switch).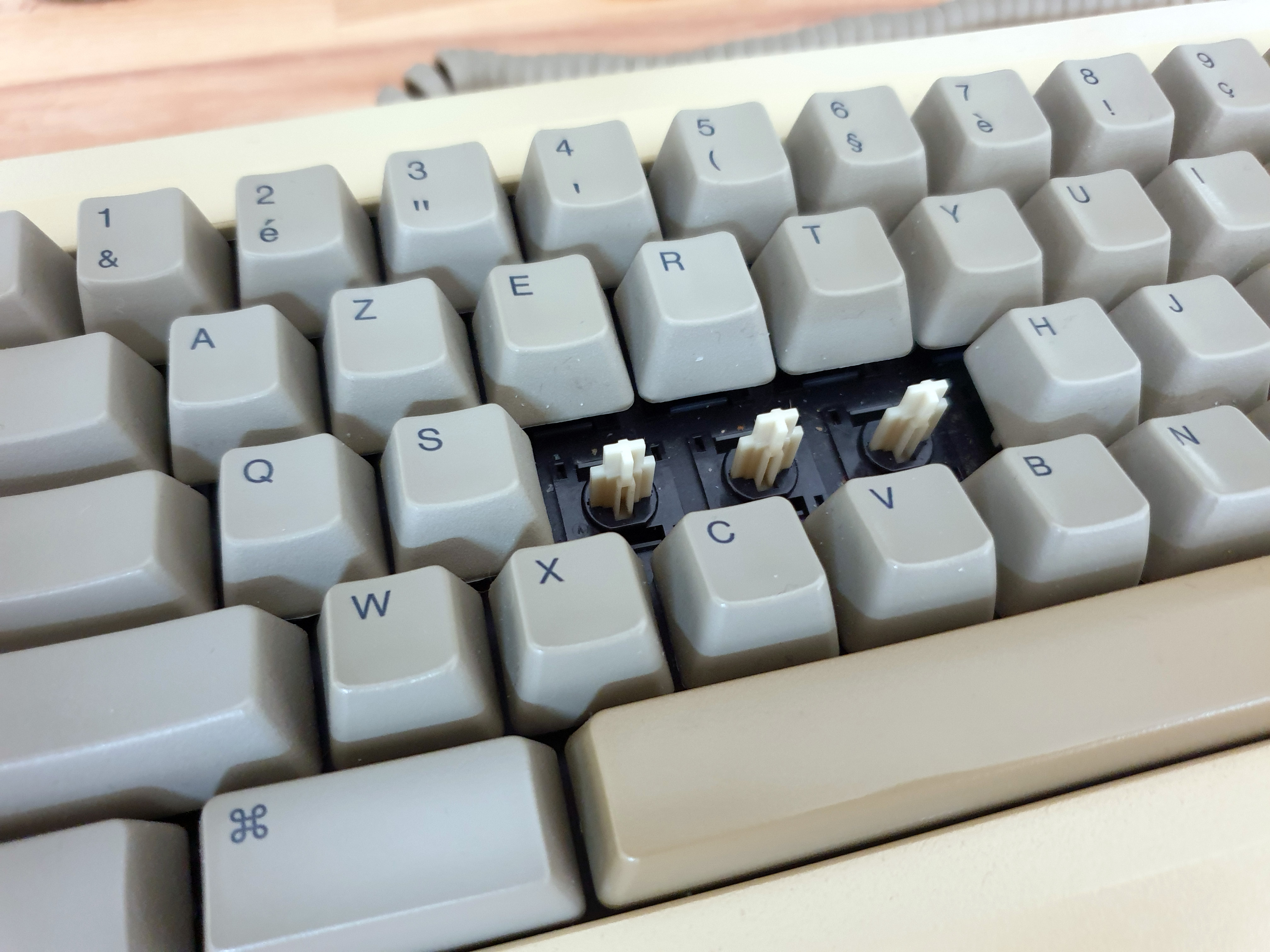 It's a nice board overall, but quite tiring to use for extended periods.