Apple Standard Keyboard, click-modded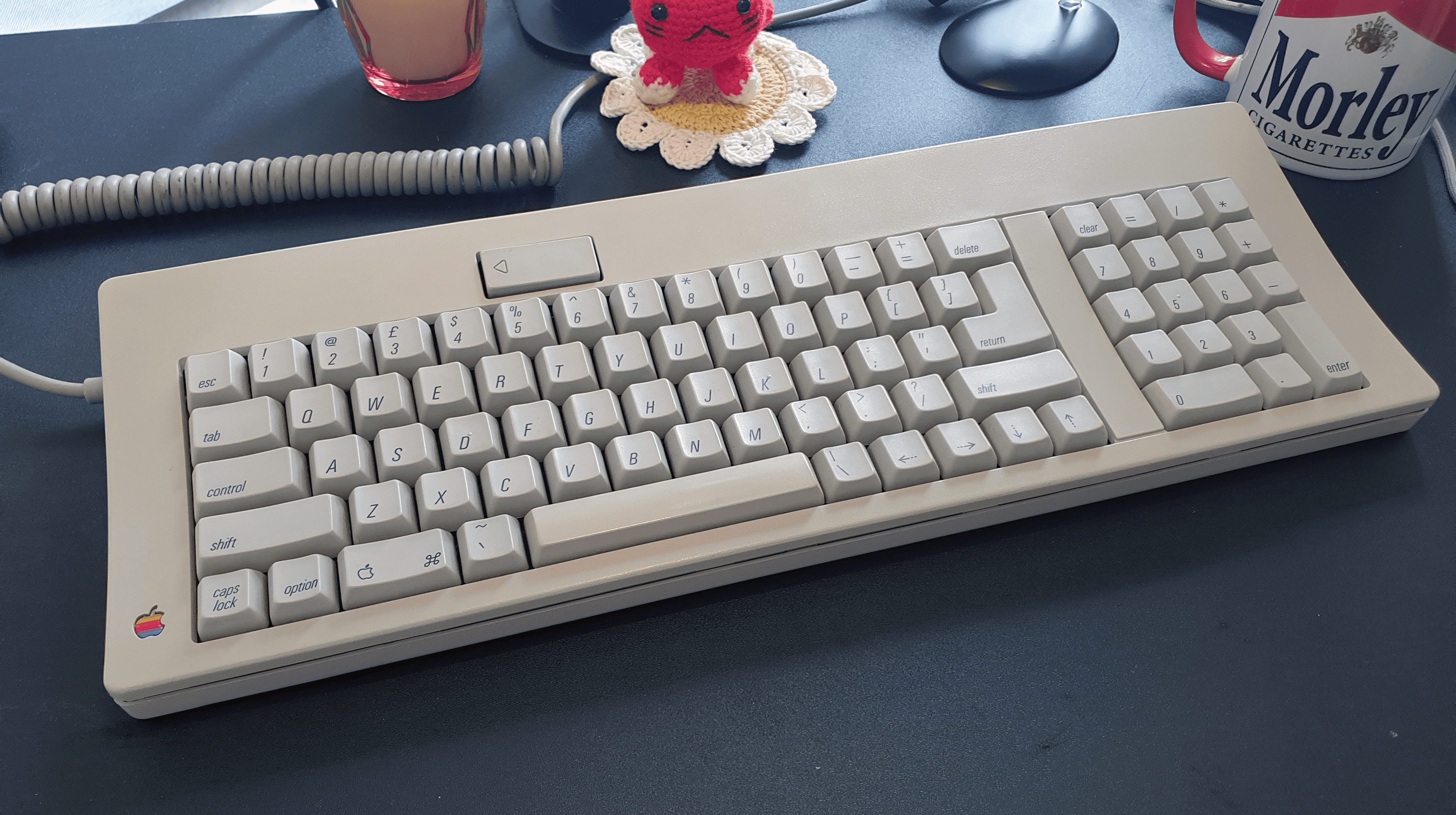 Restored and modded Apple Standard Keyboard, with Alps SKCM Salmon switches. These have been modified (the original tactile leaves have been replaced with the click leaves from alps.tw Type OA2 clones, sourced from a Focus FK-2001), and the stabilisers have been lubed with silicone grease. The ADB protocol conversion is achieved with a Teensy 2.0 running hasu's tmk_keyboard firmware, using the original coiled ADB cable.
The exterior was retrobrited with Indola 40vol cream developer in an indoor UV-led powered retrobriting tub. The switch housings have been ultrasonically cleaned, and the plate brushed down.