SGI Granite (SKCL Yellow)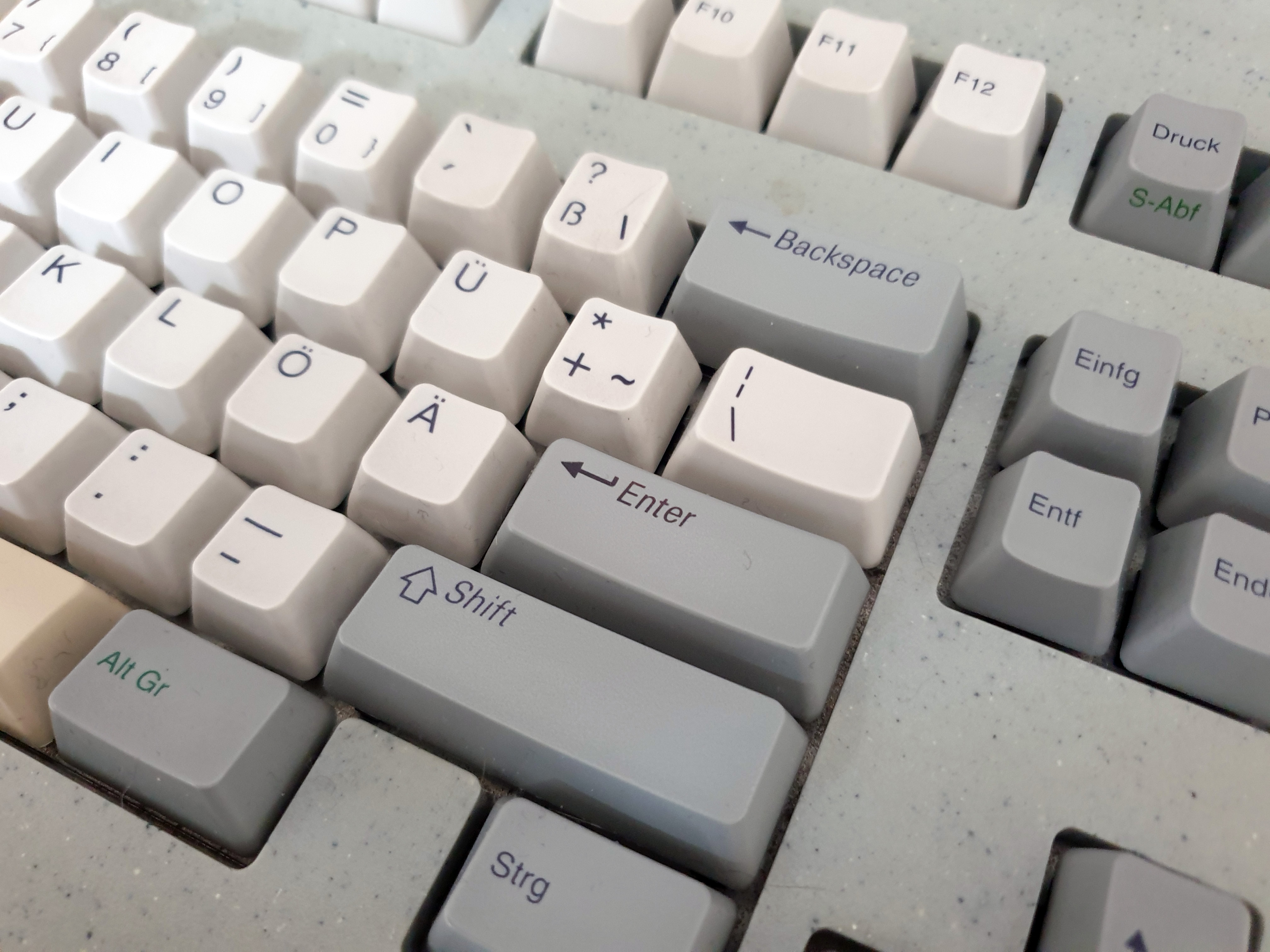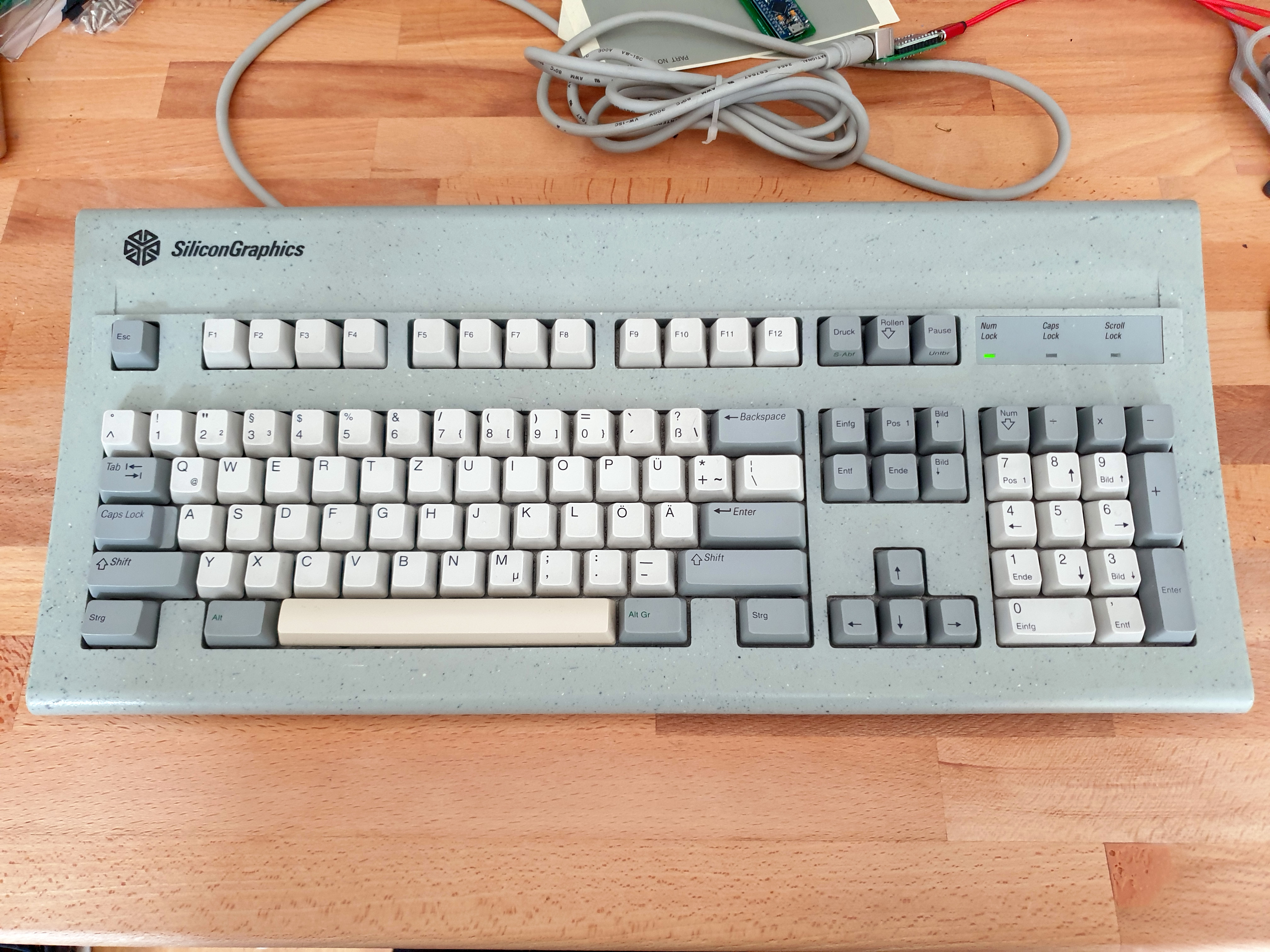 Here it is. The wackiest granite you've seen. This QWERTZ ANSI granite was given to me by a friend. It is made of a bunch of swaps and spares, and yes, those are legit SGI caps.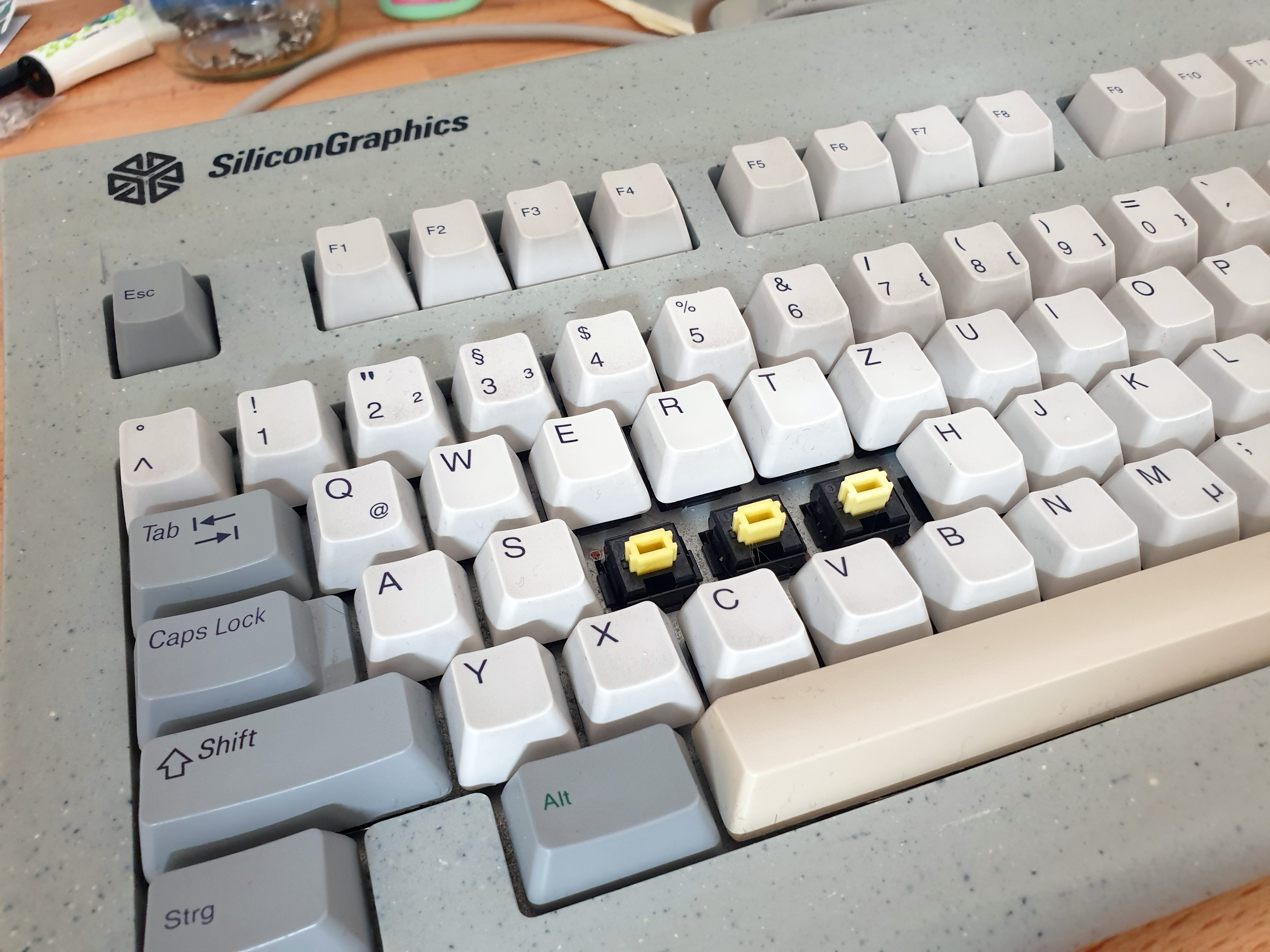 Anyway, this had SKCM White in it for a time, until a whole other saga started with me buying "NOS" yellows (which actually had greased springs) in a black Dell AT101W (which arrived damaged), so they're in this now, to add to the bizarro-ness quota.

It's a fun keyboard! I just wish I'd been able to get all the grease off the switches. Most is off, but there's a significant amount stuck to the sliders and I really don't want to ruin new-ish old stock parts, unlike the person who did this, whom I shall not name.
Typing demo: